Are you trying to create an impact with your business on the market? Yet you struggle to manage internal processes and issues?
In order to build your brand or make an impact in the market, you will first have to mitigate all the risks inside your organization. Streamlining processes within an organization is essential for creating a reputation. The ability to identify risks and mitigate them will be easy if an organization has effective controls in place across all processes and departments. As risk goes down, productivity increases, and value for the brand increases. 
GRC risk management software plays an important role in controlling and monitoring the whole processes in an organization across departments. 
Governance, risk, and compliance are usually monitored and controlled by Chief Risk Officers and Risk Officers internally. These officers need to take a systematic approach to align IT systems with business goals while at the same time dealing with the risks that arise in a timely manner.  All of this can be accomplished through GRC Software. 
GRC Risk Management Software: How does it really work?
Organizations build GRC Frameworks that provide leadership and an overall organization with a framework for supporting their strategies. Experts are able to see the effectiveness of their efforts and strategic decisions through these frameworks. 
Organizations can gain a great deal from GRC, it is more than software. A GRC Risk Management System touches on every sector, which is why it is essential to be able to connect to it throughout your organization. There are hundreds of GRC tools vendors that can assist you with implementation on the market, and the top 10 among are listed down.
isorobot
The Isorobot software is an enterprise management software that enables you to know how well you follow legislative and regulatory guidelines and helps your organization achieve certifications like ISO and other certifications. The insights from Isorobot can help you see where you lack compliance, so you can take further action. By utilizing the tool, you can make sure you are in compliance. GRC software solutions from Isorobot are agile, innovative, and designed to offer your organization more control over its business.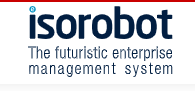 Any GRC program can easily adapt to changing priorities and methodologies with Isorobot. This platform is also capable of internal auditing. With its flexibility of cost, it is an ideal solution for smaller teams working on a limited budget. Using Isorobot software, organizations can manage compliance, align to standards and regulations, improve visibility, and increase engagement by automating processes. GRC risk management software from Isorobot creates an internal connection among your employees, departments, and geographical locations, eliminating organizational silos so you can accomplish your organizational goals and objectives. 
Compliance management and meeting different industry standards and regulations are made easy by this tool, while predictive analytics provide maximum visibility. Isorobot has custom packages are available and users only pay for what they need. As a result, they scored well in the Integration section of the evaluation.
Fusion Risk Management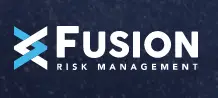 Fusion Risk Management offers GRC software that's cloud-based and works in combination with Salesforce. Fusion Framework streamlines the process of integrating systems, data, services, and procedures within a single, user-friendly platform for GRC programs. With this tool, you can manage compliance and meet industry standards and regulations easily, while predictive analytics allow for maximum visibility. A map of the day-to-day functions of your business can be created with the tool, helping you visualize your business, products, and services from a customer's point of view.
Organizations can recognize impacts and view relationships by utilizing dependency visualization based on risks, processes, applications, and third parties. Also included in Fusion are features for managing incidents and assessing risks. The software is configured by clicking and not by coding, and the guided workflow functionality makes using it easy for any end-user.
IBM OpenPages

A wide variety of features are offered by IBM OpenPages, such as financial controls, risk management, compliance, and IT management, along with enterprise governance, operational risk management, and compliance. IBM OpenPages is a scalable AI-driven solution for governance, risk, and compliance. In addition to providing 24/7 support, the platform offers a GRC virtual assistant which can translate documents into over 50 different languages. IBM Cognos Analytics for self-service data exploration can also provide insight into the state of risk across an organization with OpenPages. 
Users can interpret complex data sets to gain actionable intelligence through detailed analytics. However, this software can be a bit slow when it comes to implementing risk assessments, creating and logging issues, and automating workflows. As a whole, your users will need patience when it comes to using this tool.
SAI360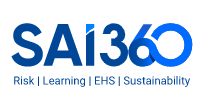 SAI360's cloud-based GRC platform allows for flexible, configurable, and scalable risk management solutions that are capable of meeting the needs of small and big businesses alike. By monitoring third-party access to systems and the possibility of disruptions, SAI360 allows users to stay informed. Users can access the tool through a highly intuitive interface, and the reports provide in-depth information about risk. Compliance requirements can be met and workflows can be automated for increased efficiency with the tool. When it comes to navigation and ease of use, SAI 360 is a bit confusing and cluttered. For tasks that should take one or two clicks, users may have to click multiple times. 
The Usability criteria section is where they lost a few points. In addition to compliance education, the platform automates critical workflow for improved accountability and provides company-wide training on the latest policies and processes.
ServiceNow Governance Risk and Compliance software

ServiceNow's GRC risk management software lets the front line of the business conveniently access insights and tasks via chats, mobile apps, and portals. It also drives a culture of risk management. Businesses can also measure metrics based on their specific needs with intuitive reporting and analytics features. In addition to real-time monitoring, automation, and analysis, users can achieve accelerated response times. It's easy to use and offers a great deal of flexibility when it comes to tracking whatever metrics you need. Accordingly, they scored well on this part of the evaluation. 
ServiceNow simplifies workflow management and collaboration between external and internal teams by using chat and other communication features, as well as in-depth custom analytics.
Enablon

Enablon is a GRC application that helps identify risks both from the top-down and from the bottom up. Analyze risks based on integrated functionality to determine causes and consequences, and identify preventive and mitigation controls. In addition to being compatible with many large databases, Enablon also offers users the option of downloading data in the following formats: PowerPoint presentations, PDFs, and Excel spreadsheets. Creating consistent efficient reports and dashboards, which accelerates analysis, is possible by combining data from all modules. Ensure your risk management process supports your organization's objectives. 
Promoting data transparency throughout your organization and with regulatory agencies will help you meet your assurance and compliance requirements. By embracing risk assessments and centralizing processes and tools, you can go beyond compliance. 
SAP GRC

SAP's GRC solution provides users with the ability to integrate their GRC processes on a single technology platform. This is a great tool to use for companies that require a comprehensive suite of tools to make a risk assessment and risk reduction easier. In addition, there is a risk management strategy and plan, a unified repository for audit information, and an exception detection and compliance system. SAP GRC can be seamlessly integrated with existing GRC systems, with the capability of customizing the suite to meet the unique needs of your organization.
Using artificial intelligence and embedded analytics, SAP's GRC tool automates and manages risks, controls, identities, cyberthreats, and international trade. Utilize continuous monitoring for agile decision-making by unifying enterprise risk and control activities on a common technology platform.
Nasdaq BWise

The Nasdaq BWise platform lets you gather, share, and access data. Using BWise GDPR Compliance Solution, you can also keep data secure and private. Nasdaq BWise is one of the best solutions for optimal transparency and control of regulatory compliance. Nasdaq BWise is very proficient at doing a lot of things. Although, it has some features that set it apart, such as its customizable options that allow users to understand various compliance initiatives across the organization.
StandardFusion

GRC has always been a challenging area for businesses of all types, but StandardFusion was built to make it easier by reducing disruption and risk before they occur. StandardFusion can be used by both SMBs and enterprises, regardless of whether they are novices or seasoned professionals. By improving their access to GRC, businesses can better prevent risks and potential impacts. Aside from its powerful features, this platform also has a simple and intuitive interface, which is both powerful and easy to learn. 
With a simplistic and powerful interface, the tool is easy to use. It is easy to get around the software quickly and find what you need with only a few clicks. The software's intuitive layout makes it easy for even those with limited knowledge of it to understand. There are also in-depth product training sessions and guides available. Dedicated success managers, technical support, and in-person training are all available as well.
Navex Global RiskRate

If your organization is mainly focusing on risk management and mitigation, then RiskRate has the capability to screen the largest global risk intelligence database in order to monitor third-party risks. Navex Global RiskRate is organized and sleek to resemble modern software. In the UX section of the evaluation, this type of interface should be familiar and comfortable for users of any experience level.
The RiskRate platform can monitor the risks of third parties based on 500 regulations, 200,000 press publications, 8 million adverse media profiles, and 1.5 million politically exposed persons (PEPs).
Here are the top 10 GRC Risk Management Software that is at the top of the list, which will help you keep your organization's process integrated and controlled. Since there are so many GRC solutions to choose from, you can narrow your choice depending on your industry, size, and specific needs. 
Muhammed Mursi

Muhammed Mursi is a talented writer and digital marketer who enjoys creating blogs, articles, and marketing pieces with the reader in mind, ensuring that written words and phrases connect with them. In addition to learning new things, he keeps his interests and enthusiasm alive with music, travel, and movies.
Profile: LinkedIn